Azoi launches Wello, a health tracker in the form of smartphone case for Rs. 12350 ._._._._.
Posted by : Rather Asif
Sunday, March 9, 2014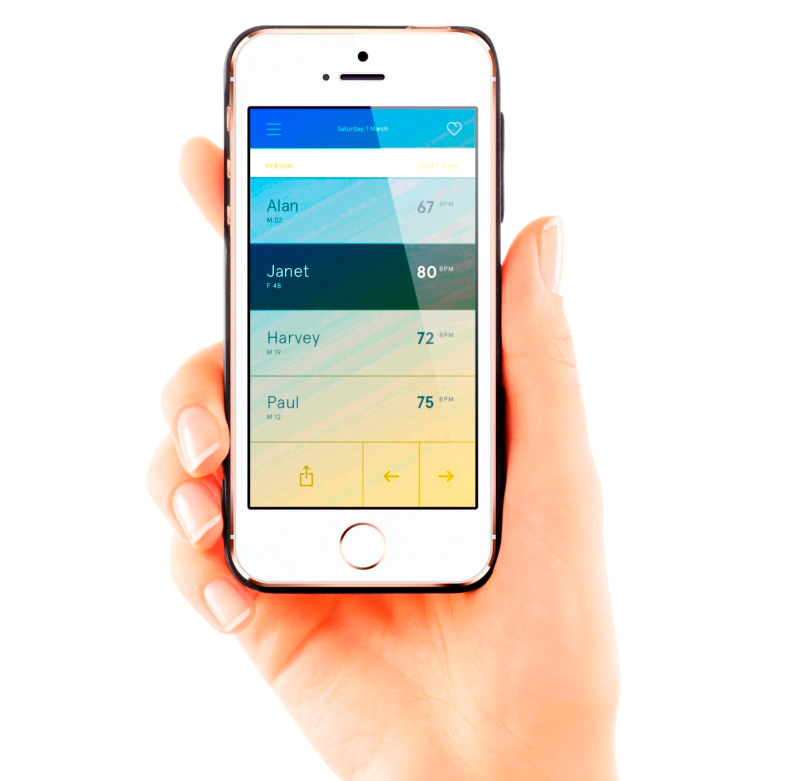 Azoi, a US-based technology company has launched Wello, a smartphone case, that is also a health monitoring device. It fits into a smartphone, and can measure heart rate, temperature, blood pressure, electrocardiography (ECG), blood oxygenation, lung functions and more. It can pass on gathered information to the Wello app, available for both iOS and Android. It also provides safe and secure remote access, so it can also be used to track the key vitals of family members, says Azoi.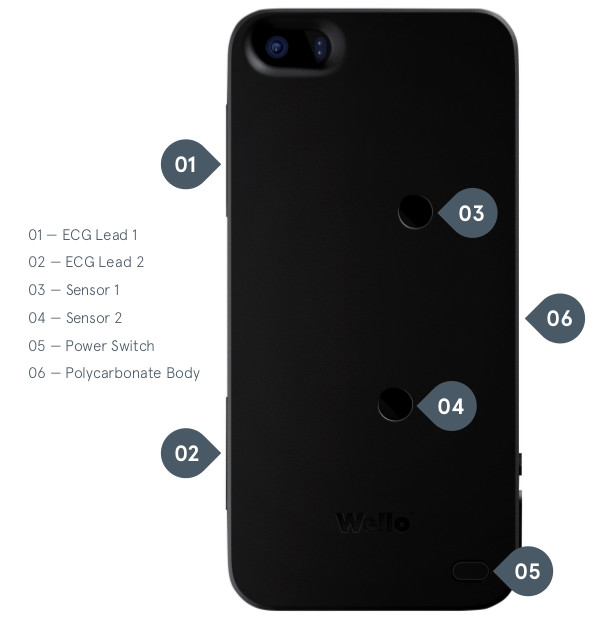 Features of Azoi Wello
Checks Vitals In Seconds: Results simply pop up on your phone screen without having to access the app.
Remote Access: Health data is easily shared.
Built For The Future: Wello is built to be modular so it adapts to your changing choices.
Works for Everyone: Wello is compatible with all iOS and android KitKat phones with Bluetooth LE.
Blood Pressure: Monitors blood pressure easily and accurately. More importantly with multiple readings you begin to see patterns that cause spikes or dips.
ECG: Takes an ECG reading without all the fussy wires.
Heart Rate: Measures and keeps a track of your heart rate or pulse.
Blood Oxygen: Helps measure your blood oxygen levels, which if low can be dangerous.
Temperature: Quickly and easily reads body temperature with the welcome convenience of tracking it.
Lung Function: Reads how much air you can inhale and exhale which may point towards possible obstructions or underlying conditions.
Commenting on the launch Hamish Patel, Founder and CEO at Azoi Inc, said
Over the last two years, we have focused our efforts on coming up with a technologically advanced yet easy-to-use tool to help you monitor health and facilitate better lifestyle choices. We are proud to introduce Wello – a not so small engineering feat in microelectronics, nano sensors, imaging, data analytics and design, that we hope will make a big difference in helping the world become a healthier place. We have effectively put health monitoring equipment, typically in large form factors, into a highly convenient and accessible mobile case.
It is available as a case for the iPhone and as an independent insert for use with all other phones. India is among the first set of countries where Wello is available. It is priced at Rs. 12,350 in India. It is available for pre-order from Azoi website in India, United States, Canada, China, Hong Kong, Singapore, United Kingdom and across the EU. Shipment would start in summer 2014.
Pages