Samsung Galaxy S4 Android 4.4 KitKat update starts rolling out ._._._._.
Posted by : Rather Asif
Saturday, February 22, 2014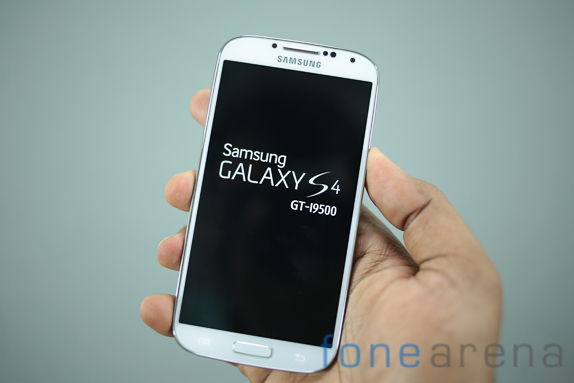 Samsung has started rolling out the Android 4.4 (KitKat) update for the Galaxy S4 (GT-I9500) users starting from Russia, according to
SamMobile
. The 3G Exynos variant has started getting the KitKat update before LTE Snapdragon variant, even though a build already leaked. Samsung promised Android 4.4 update for 14 Galaxy device in the U.S earlier this week. The Samsung Galaxy S4 got the Android 4.3 (Jelly Bean) update in India last October.
The build number is I9500XXUFNB3 and the firmware build is dated Thu, 13 Feb 2014 11:33:19. The KitKat update adds wireless printing, support for emojis and lots more new features. The Android 4.4.2 KitKat update for the Galaxy S4 brings minor UI changes and under the hood improvements such as,
Status bar icons now in KitKat White from Green
Lockscreen Camera shortcut
Samsung Keyboard layout improved in landscape mode
Full screen music album art in the lockscreen
Performance improvements
The Samsung Galaxy Note 3 got the KitKat update in India last month, so the KitKat update for the Galaxy S4 might not be far away. Official changelog for the update is not available yet. The update would gradually roll out worldwide, so it might takes months for the roll out to complete.
Pages